Trakit Analyzer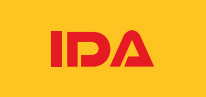 Comprehensive Report Generation Application for TrakIt Technology
Generates comprehensive management reports from captured locational information
Creates graphs to showcase at-a-glance vehicle activities and movements
Breadcrump and route visuals with time stamps.
With over 25+years of software development efforts, TrakIt Analyzer offers our client management reports of analysis of vehicle activity from locational intelligence captured from the TrakIt system. TrakIt Analyzer create graphs which present at-a-glance depiction of vehicle / asset movement activities. Few of the conventional reports which can be generated from TrakIt Analyzer show the actual route taken by a vehicle complete with time stamps of recorded locations. Location information presented by the Analyzer includes physical addresses for each location.