Trakit Auto-Proximity Download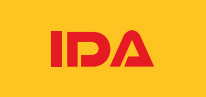 Complimentary application for Trakit 15 Unit
Designed to download location data captured / logged by TrakIt 15 unit
Works seamlessly with other TrakIt applications including TrakIt Analyzer / TrakIt Route Account Analysis.
TrakIt Auto-proximity Download application works inconjunction with our data logger TrakIt 15 hardware unit. It automatically, sequentially downloads location data from vehicles for processing by TrakIt Analyzer and TrakIt Route Account Analysis modules.