Trakit FleetSync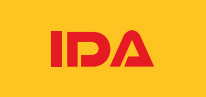 Custom Tracking Solution for Kenwood FleetSync radios
TrakIt technology customized for Kenwood radios
Uses FleetSync messaging to text message & broadcast to Kenwood radios.
IDA customized our TrakIt technology to incorporate Kenwood FleetSync messaging. TrakIt FleetSync application uses the FleetSync status and text messaging window to send messages to one radio, a fleet of radios or broadcast to all radios on the system.