Trakit Route Account Analysis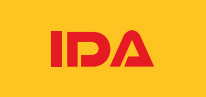 Industry Leading Custom TrakIt Route Analysis Application
Custom application for ge-referenced start-stop locations
Capture and display of start time, stop time and the duration of stay at identified locations.
Based on our customers' needs, IDA developed point application to analyze vehicle activity by stop locations. There are multiple ways our clinets use this application. They geo-reference the Stops. Each time the vehicle visits one of the registered locations (landmarks) or enters / leave the geofence, the arrival time, the departure time and the durations are captured and visually represented by this application.