Trakit-SQL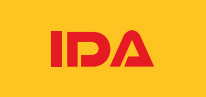 Comprehensive Database Integration Application
Opens TrakIt databse for external SQL-database oriented integration
Facilitates easy 3rd party enterprise system integration.
In order to integrate seamlessly with external enterprise systems of our clients, IDA developed TrakIt-SQL application to allow dissemination of the locational information to enterprise databases. This makes TrakIt technology an integral part of our client's enterprise-wide information infrastructure and decision-support system.