Trakit USA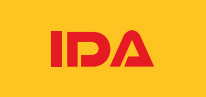 Industy Unique Asset Tracking Software Technology - Core Module
1st Generation asset tracking technology
Performs "real-time" tracking
Core technology offering from IDA
Includes key features - geofencing, triggers / notifications
SQL database driven technology platform.
With over 25+ years of consistent software development efforts, TrakIt USA is a First Generation "real-time" asset tracking software technology. TrakIt USA is one of its kind in the industry to seamlessly work with radio network infrastructure track, monitor and manage assets (mobile and immobile). The application monitors activity of an entire fleet of vehicles. One of the key features is geoferencing and incidence-based trigers and notifications. Built on searchable database makes it easily customizeable and interoperable with diverse client needs and enterprise systems.