IDA TURBOCall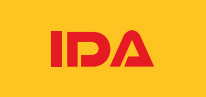 Real-time communication between the dispatch center and mobile workforce – individually or in groups.

One double-click connectivity to any radio in the fleet.

Instantaneous transmission of mission-critical quick and text messages to workers.

Ability to assign priority and emergency status to contacts or messages.

Message tagging to indicate a response.
Transform your offi ce computer into a powerful platform for real-time voice communications and messaging management. TURBOCall has been engineered for mission-critical and multi-tasking dispatch operations. It is driven by the objective to maximize effi ciency of your on-site workforce, fleet and mobile assets. TURBOCall ensures seamless, real-time communication to everyone in the network or connected with your operations. Its life-saving emergency messaging and rapid response capability ensures required protection and security of your work force.