TRAKIT-20B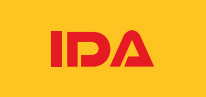 Industry Unique Tracking Technology - Base Unit
Base unit connected between analog radio and host computer.
No programming or configuration required.
Data is pre-formatted for communication on the radio system.
Designed and manufactured at IDA facility, TrakIt-20B is a Base unit which is installed between analog radio and the host computer. It pre-programmed for rapid installation and operation. Data is pre-formatted for seamless communication with the radio system.