Featured Product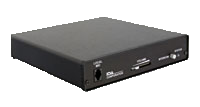 21-28 VTP
Field programmable VoIP and Tone termination panel
VIEW DETAILS
Sign up for IDA Updates
Industries & Solutions
IWCE 2014

News & Events
Mar 20 2014
Visit us at IWCE 2014! We'll be at Booth #2070
Mar 01 2014
We've moved! Our new office is at: 1801 38th St. SW, Fargo ND 58103. Come on by for a tour of the new facility and office space.
Feb 15 2014
We're hiring! Open positions: Senior Design Engineer, Application Developer, Embedded Software Engineer
Jan 01 2014
Happy New Year! This year IDA celebrates 35 years in business.